Chia Seeds

Chia seeds were a major staple in the diets of the Aztecs and Mayans.

They have the highest omega 3 content of any plant-based source, including flax seeds (only hemp seeds match them in this) as well as having high levels of protein (16%), vitamins, minerals (especially the trace mineral boron) and fibre.

Their high fibre content helps promote regularity and their excellent nutritional profile has led to their widespread adoption by endurance athletes as well as those wishing to enhance their nutritional profile.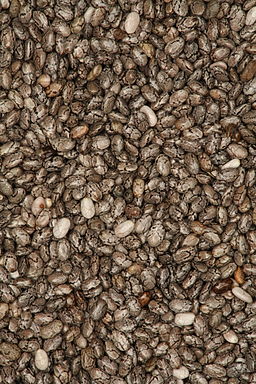 Explore our Chia Seeds products below:
Products
Adaptogens

Adjunct Nutrition

Brain

Cardiovascular Health

Digestion

Energy & Vitality

Eyes

Joints & Muscles

Liver

Men

Mushrooms

Pets

Probiotics

Relaxation

Respiratory

Superfoods

Women

We Love!