IS Complex

MycoNutri Organic IS Complex combines organic extracts from four mushrooms (Maitake, Reishi, Chaga and Shiitake) with high levels of beta-glucans, organic Ophiocordyceps sinensis (Cordyceps) mycelial biomass, organic Matcha Green Tea and vitamin-C rich organic Acerola.
Vitamin C and green tea have both been shown to reinforce the benefits of mushroom beta-glucans while Cordyceps' nucleoside derivatives and triterpenoid compounds from Chaga (betulinic acid derivatives) and Reishi (ganoderic and lucidenic acids) contribute to the all-round support offered by this combination.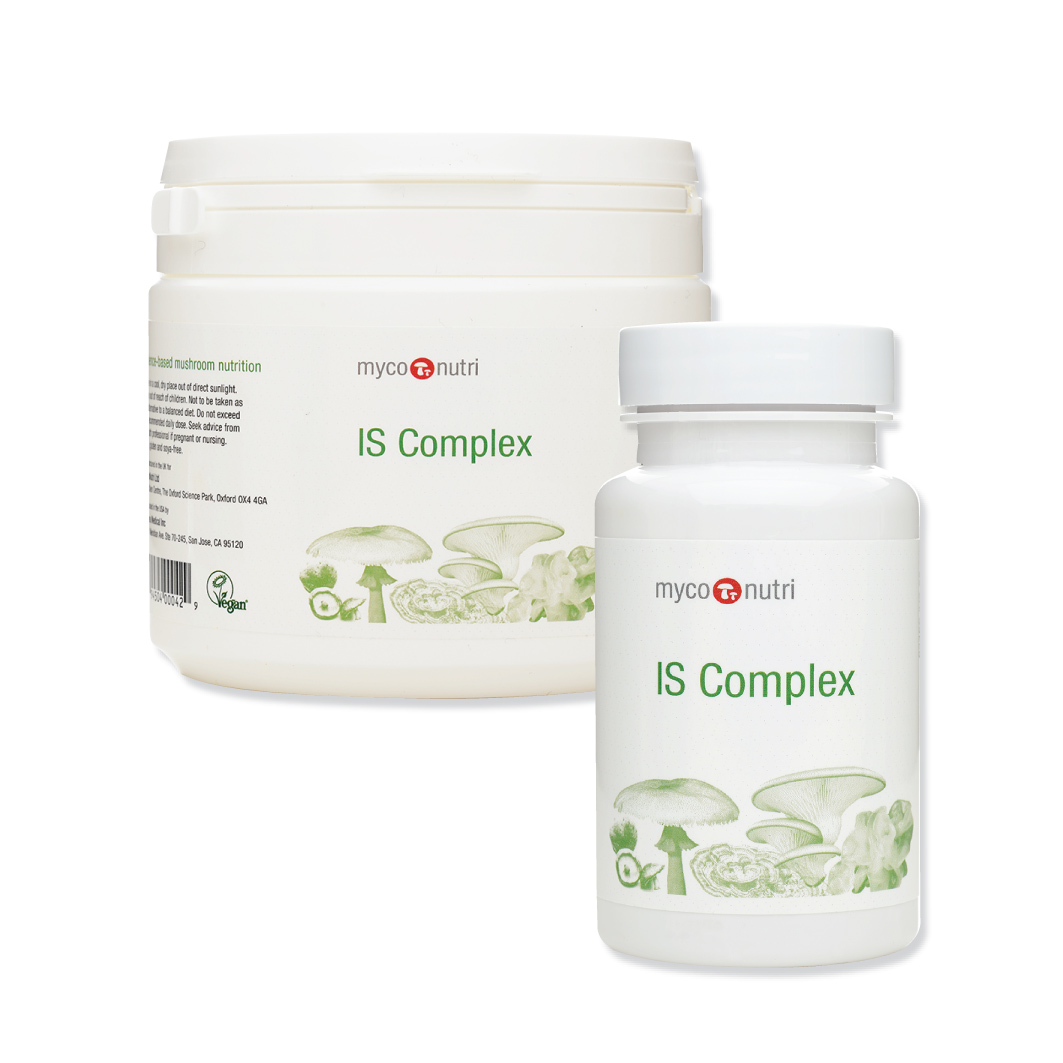 Explore our IS Complex products below:
Products
Adaptogens

Adjunct Nutrition

Brain

Cardiovascular Health

Digestion

Energy & Vitality

Eyes

Joints & Muscles

Liver

Men

Mushrooms

Pets

Probiotics

Relaxation

Respiratory

Superfoods

Women

We Love!