Reishi
Botanical name - Ganoderma lucidum
Japanese name - Reishi or Mannetake (10,000 year mushroom)
Chinese name - Ling Zhi (spirit mushroom)
The most famous of all the medicinal mushrooms with annual sales of over US$2billion, Reishi's wide-ranging health benefits are due to its combination of high polysaccharide content and lare number of triterpenoid compounds, over 130 of which have been identified, belonging primarily to two families: the ganoderic and lucidenic acids.
As the the polysaccharides are highly water soluble but the triterpenes poorly water soluble dual extraction is preferable to deliver high levels of both polysaccharides and triterpenes and for this reason we recommend the MycoNutri Reishi with 30% polysaccharides and 3% triterpenes.
Click here to read more about
Reishi
.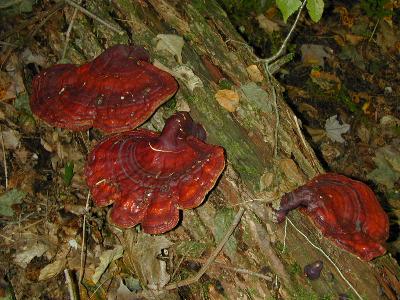 Explore our Reishi products below:
Products
Adaptogens

Adjunct Nutrition

Brain

Cardiovascular Health

Digestion

Energy & Vitality

Eyes

Joints & Muscles

Liver

Men

Mushrooms

Pets

Probiotics

Relaxation

Respiratory

Superfoods

Women

We Love!